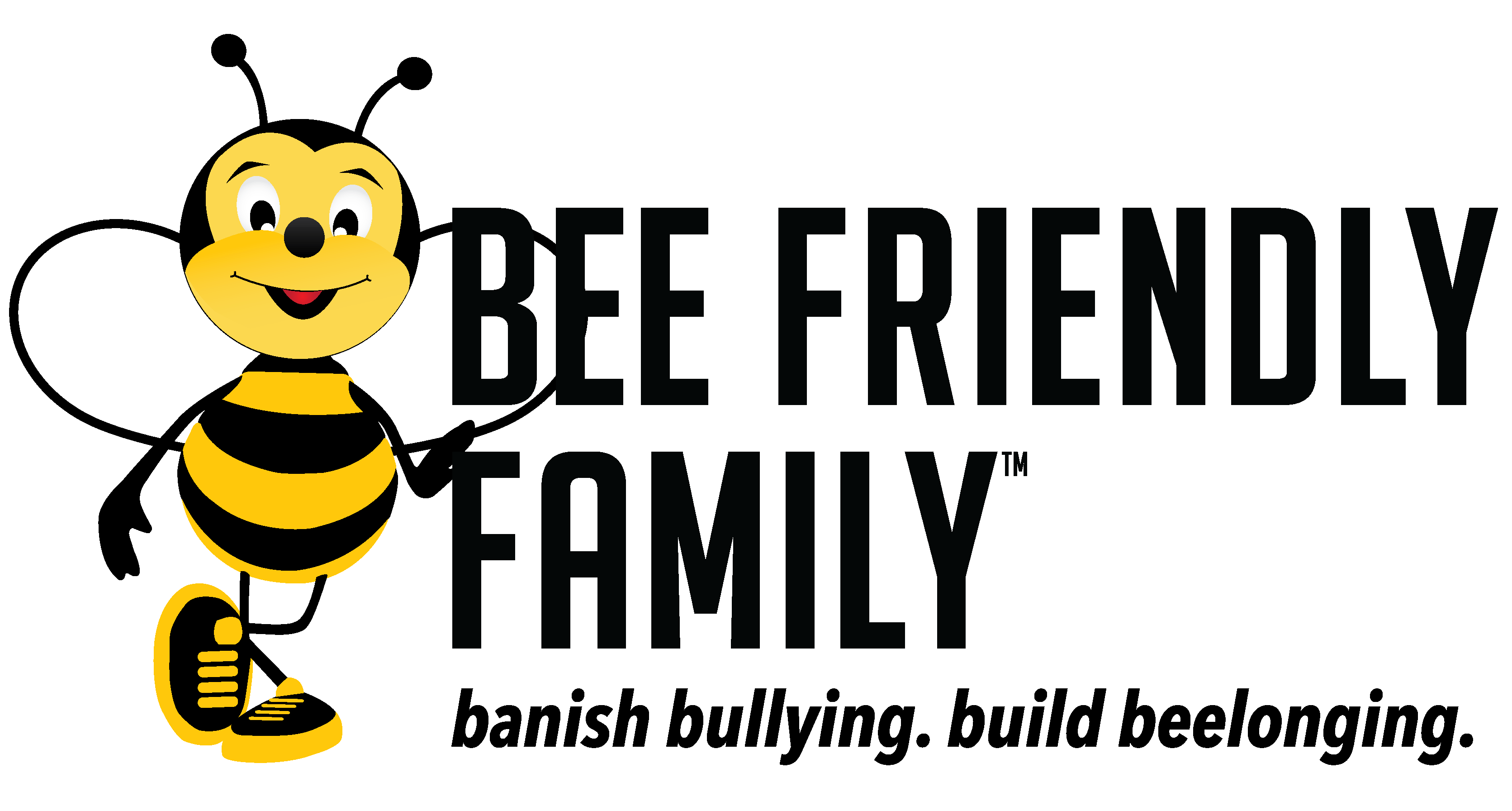 Equip Your Child to Recognize, Prevent and Recover from Bullying...Before it's too Late.
Bee Friendly Family™
Where You Don't Have to Parent Alone

---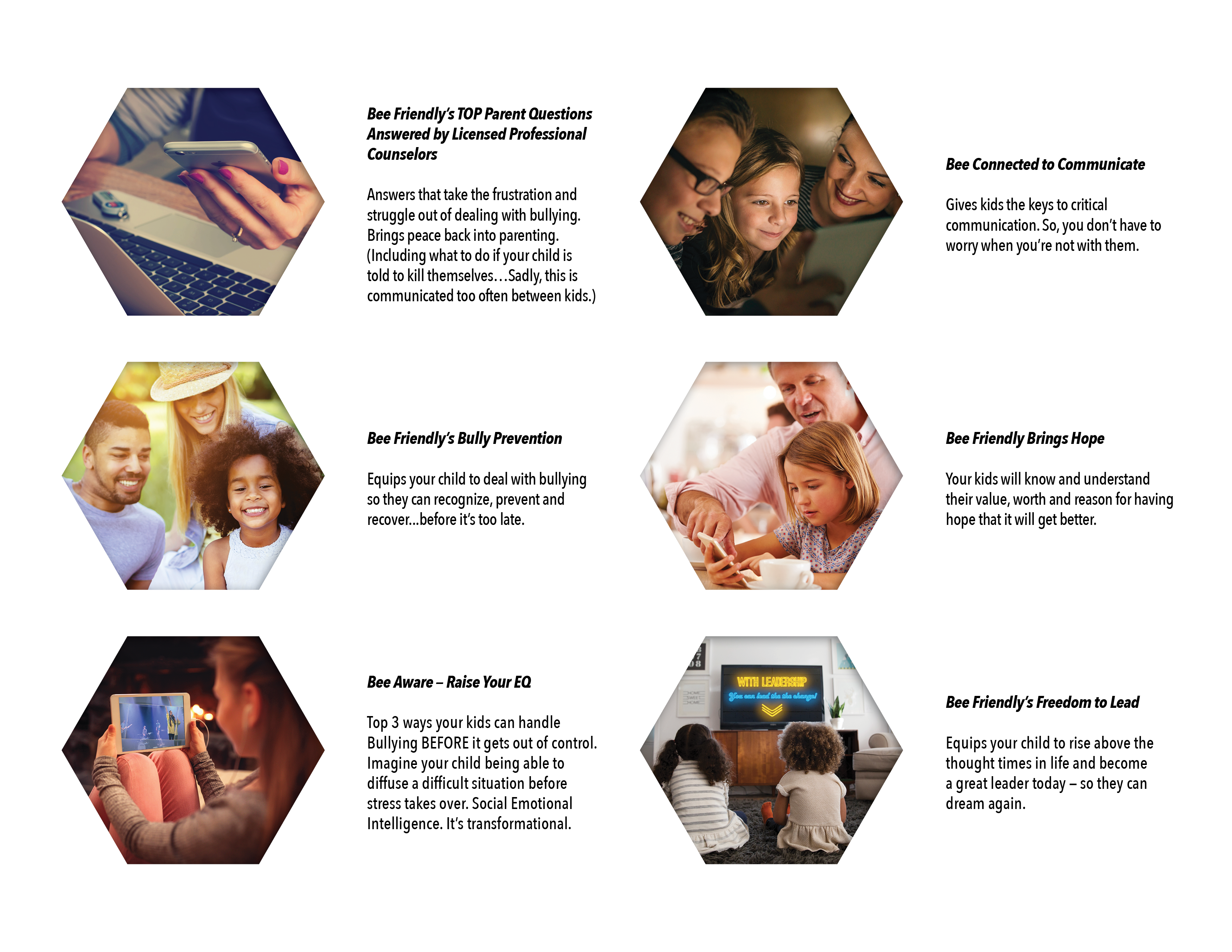 The Buzz About Bee Friendly Family™
Hear what families are saying..

"My kids liked this. Gave us a chance to talk a little about the lies that bullies tell us and make us believe about ourselves. We talked about the dancer's chains being those lies and who can help us break those chains. Kids are on board to be 'bully breaking buddies' with me!!"
JENNI
Mom of Three
One dad shared how he reads the Bee Affirmed cards to his two little girls each night. Saying, "You're Valuable, You're Worthy, Your Ideas Matter, I Beelieve in You, You're Important" and more. His wife said through tears, "It's transformed our home."
"Bullying is a huge issue in my work with children and adults with developmental disabilities. The damage done by bullying can last a lifetime. Bee Friendly Network™ programs are fun and helpful. Teaching these skills early is the best way to stop the damage of bullying."
Erica Blackbourn, LLP
Licensed Behavioral Psychologist
"The Bee Friendly Boot Camp and associated products are of high quality and supported by research evidence regarding bullying and the cultural dynamics that surround and support it. The program holds great promise to overcome a serious issue that sometimes has devastating results for our children and their families. The skills the children will learn from this program will serve them throughout their lives."

Susan M. Wolfe, Ph.D.
Community and Developmental Psychologist